The games engine doesnt load all the files in order of the alphabet, it loads then in the time in which they are called otherwise the game would overload but with in time they are called in means the files that are needed are loaded reducing lag and stopping possible memory leaks.
Example:
when you look at the the folder area for a map (using a map as its simpler) you will see a file called "loadcounter.dat" this is the well its in its name the load counter, shame fully i can not open this file but this file has infomation in it for what files to start first and also calculats the time in whitch the map will take to load so it can display it to you in a load bar.
The loadbar is besides the point but it calls main files in the levels folders and puts them first, the engine then goes through the files line by line and loads files and infomation that is called by line so if you call your "mod.con" and then say your "alpha.con" file it will load the "Mod.con" first then the alpha file.
The olny way inwhich data can be over written is if you call the file befor the others if you keep the mods in your map files there is no risk of them being overwritten unless you create another map file with the same name higher number with another mod.con in it.
Exaple
if Midway_015.rfa had a mod.con init and then i put in a Midway_016.rfa with another mod.con it the mod.con in the Midway_015 would not be loaded and instead the Midway_016 one would be loaded
Easyer way in which to do this is to make a .con file that you put all your mods in it and just copy and paste the file into the map directories making sure you put a "run 'file name'" in the right place example image below.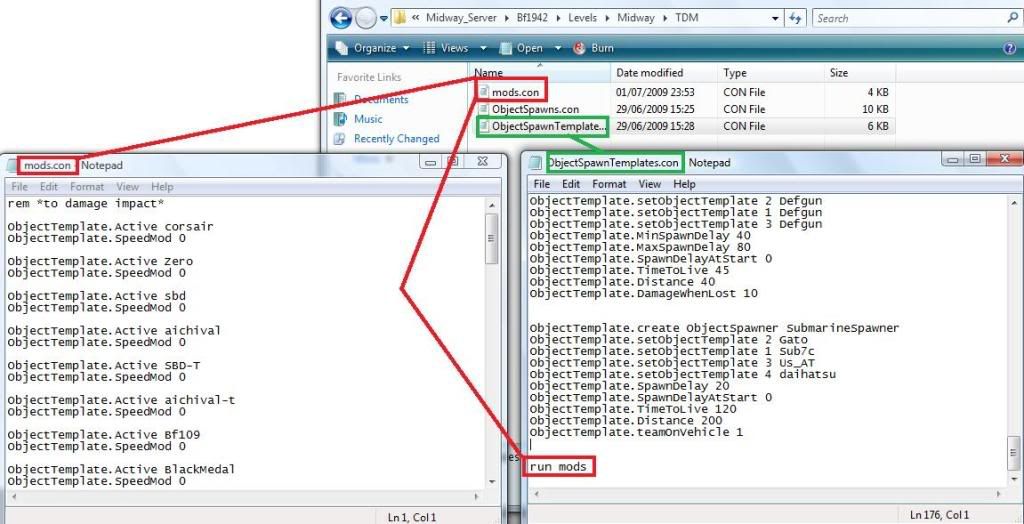 Sorry if some of this is a bit muddled up but only had 5 hours sleep in 3 days